Housing Starts Increase, National Home Sales Climb
Photo: © Pressmaster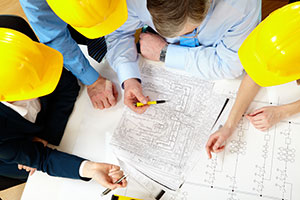 For the fourth time in the last five months, pending home sales increased. All regions of the country enjoyed the boost in sales but one; sales in the Midwest dropped a slight 0.4 percent from June and 6.4 percent from July 2013. The Northeast, meanwhile, saw sales climb 6.2 percent, 8.3 percent above a year earlier. Sales in the South and the West also improved month-over-month, with an increase of 4.2 percent and 4.0 percent, respectively. When compared with a year earlier, the index in the South is 1.0 percent lower while the West posted 6.0 percent lower.
Good news for Buyers
Lower interest rates played a part in the increase in sales. According to Freddie Mac, the commitment rate for a 30-year fixed-rate mortgage dropped to 4.13 percent. Rates have not been this low since June 2013's 4.07 percent. These lower interest rates, along with stabilizing price growth and an ever-increasing housing inventory, all drove July's pending homes sales up. Not since August 2012 has inventory been this high; increasing supply helps to ease competition and bidding wars.
Housing Starts Increase
For the past three months, the National Association of Home Builders/Wells Fargo Housing Market Index posted gains; August's score of 55 is the highest level the index has reached since January. July's housing starts reflect that confidence. According to the U.S. Department of Housing and Urban Development and the U.S. Census Bureau, housing starts climbed to 1.093 million units in July, a healthy 15.7 percent increase from the previous month. This is the highest level of housing production seen since November 2013. The Northeast saw the most construction, with housing production climbing by 44 percent. The South and West also reported gains in production of 29 percent and 18.6 percent, respectively. After a particularly busy June on Midwestern construction sites, production in this region fell in July by 24.8 percent.

Building Permits Climb
Construction should continue into the months ahead, as 8.1 percent more building permits were issued in July; multi-family permits climbed to 412,000 units, an increase of 21.5 percent, while single-family permits climbed a more modest 0.9 percent to 640,000 units. The Northeast once again set the pace with the most permits issued with an increase of 18.8 percent. The South and the West saw permit gains of 9.6 and 7.2 percent. The Midwest posted a slight loss of 0.6 percent.

Less Bang for Your Buck?
Economists with the National Association of Realtors expect existing-home prices to grow between five and six percent by the end of this year and four and five percent by the end of 2015. These price gains are easily outpacing median family incomes. And with the government expected to change its monetary policy in the coming months, low interest rates may be a thing of the past. All of this will have serious consequences for housing affordability. Buyers who want to make the most of their budget would be wise to start their home searches now.