Photo: © Vicm - iStockphoto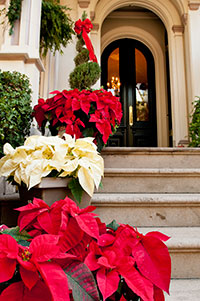 With 5.17 million units sold, September set the highest sales pace so far this year, though sales were still 1.7 percent below September 2013. The Midwest was the only region to experience a decline in sales; existing-home sales dropped 5.6 percent in September, 4.9 percent below last year's sales. The Northeast and the South saw sales increase month-over-month by 1.5 percent and five percent, respectively. When compared with September 2013, sales were up 1.4 percent in the Northeast and down 1.4 percent in the South. With sales jumping 7.1 percent, the West saw the largest month-over-month increase, yet September 2014 was still four percent down year-over-year.
Interest Rates Still Low
Low interest rates made purchasing a home more feasible for many buyers. For the last week in October, the 30-year fixed-rate mortgage averaged 3.98 percent. At the same time last year, the rate sat at 4.10 percent. Mortgage rates might be affordable now, but economists predict they will soon be on the rise.
Stable Housing Prices Equals More Sales
In September, the median existing-home price climbed to $209,700, 5.6 percent above last year's price. This is the 31st month that prices have increased year-over-year. Every region of the country reported price gains. The Northeast saw housing prices rise 4.8 percent from a year ago. The Midwest and the South saw price gains of 4.9 percent and 5.1 percent, respectively. In the West, prices rose four percent.
A Lack of Inventory Means Fewer Sales
Low mortgage rates and stable housing prices lead to an increase in sales, but a lack of inventory might put stress on future home sales. Traditionally, inventory has declined in cold winter months; September set the pace, with inventory falling 1.3 percent. The 2.30 million homes on the market in September represented a 5.3-month supply at the current sales pace. Despite the shortage of homes available for sale, unsold inventory is six percent higher than a year ago.
Housing Starts Increase
In September, total housing production climbed 6.3 percent to a seasonally adjusted rate of 1.017 million units. This is the third time this year that nationwide housing starts have topped the million mark. The Northeast and the Midwest posted gains of 5.3 percent and 3.5 percent, while the South saw an increase of 4.2 percent. The building boom was biggest in the West, where housing starts increased 13.9 percent. With consumer confidence and job creation both on the rise, economists believe the construction industry will continue to grow throughout